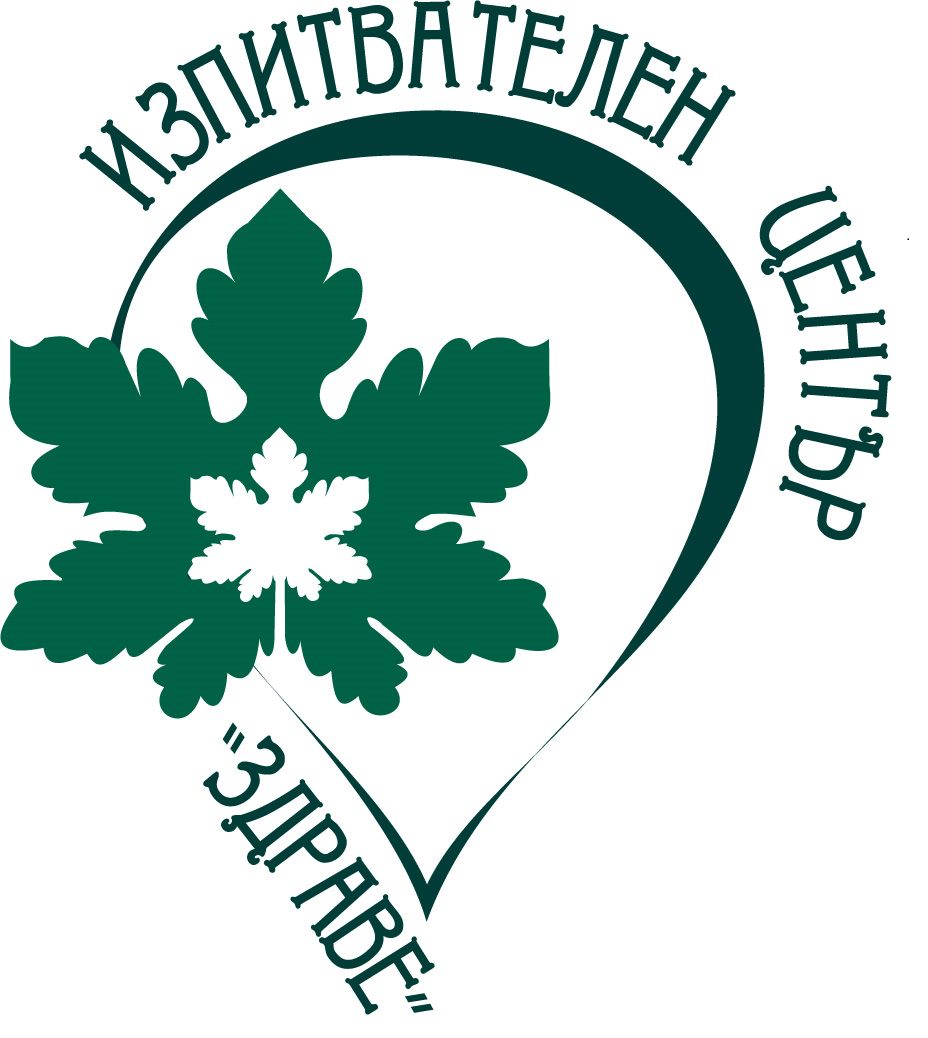 The Health Research Center at NCPHA was established in 2007. It unites seven laboratories: "Chemical composition of food", "Microbiology", "Chemical contaminants and food additives", "Cosmetic products and detergents", "Genetically modified organisms" , "Elemental composition", "Powder factor".
IC "Health" is accredited by the Executive Agency "Bulgarian Accreditation Service" in accordance with BDS EN ISO 17025: 2018. Accreditation regulates the reliability, independence and impartiality of the analyzes and results of the laboratories, comparability of the results in the EU member states, international recognition of the competence, high quality and transparency of the provided services.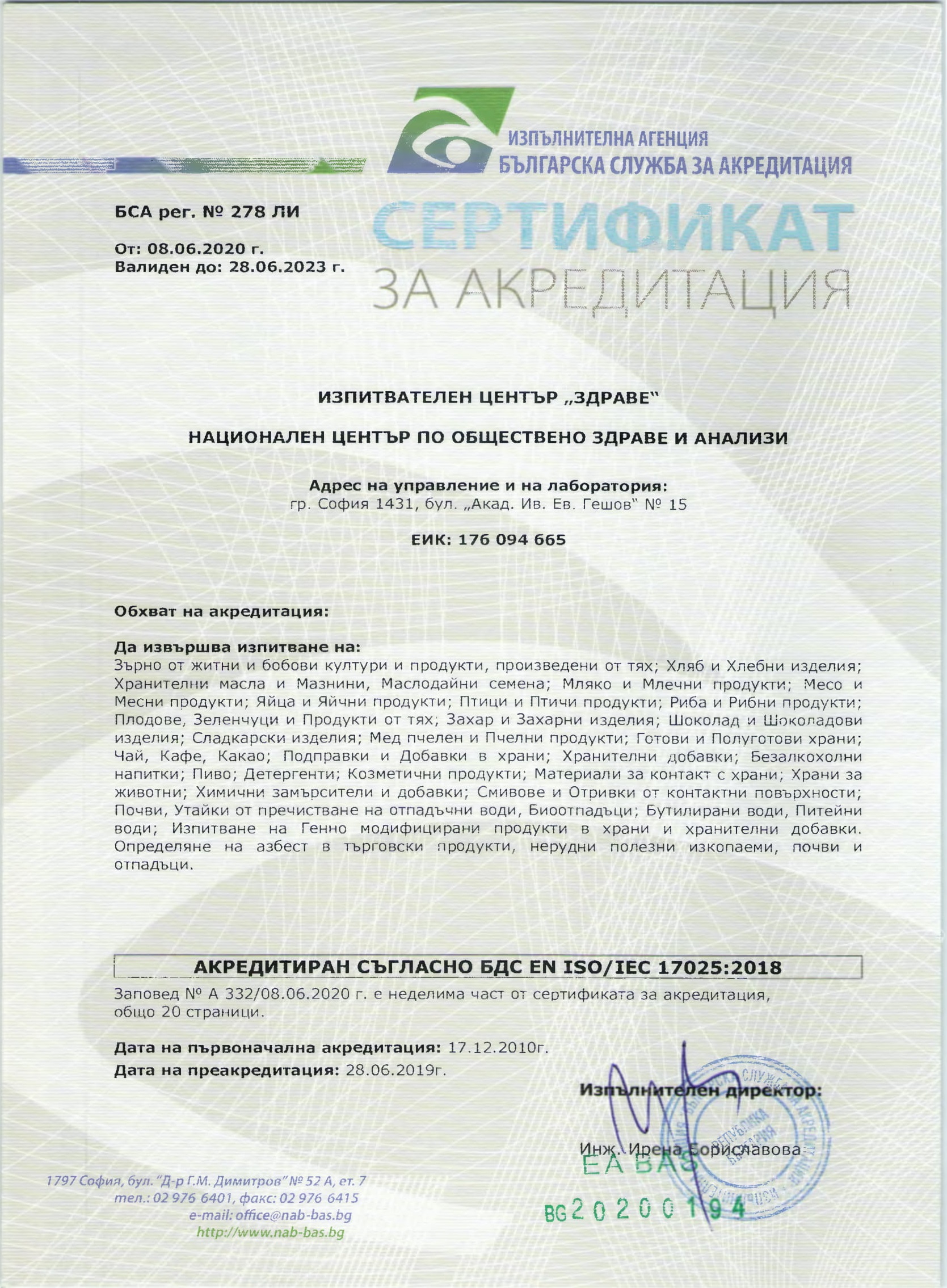 Services in IC "Health"
The Health Center performs testing of 29 groups of products (food, food additives, grain and products, drinking and bottled water, cosmetics, detergents, biocides, food contact materials, chemical contaminants and food additives, soils and sludge). from wastewater treatment, biowaste, washes and scraps from contact surfaces, commercial products and natural materials according to the following indicators:
Organoleptic, physical and physicochemical parameters;

Chemical contaminants and food additives;

Microbiological indicators;

Genetically modified organisms;

Identification of asbestos in commercial products, non-metallic minerals, soils and waste.
National reference laboratories
There are three national reference laboratories in the Health Center:
National Reference Laboratory "Milk and milk products - on microbiological contaminants (Bacillus Cereus, Chronobater spp.) In infant formulas and follow-on formulas"
Partners and customers
The services of IC "Health" are oriented to the competent authorities, to industry customers and private customers. Among the partners and contracting authorities are RHI, BFSA, EEA, IASAS, Customs Agency, World Health Organization, Food and Agriculture Organization (FAO), European Food Safety Authority (EFSA), Joint Research Center (JRC) at the EC, research institutes and universities from Bulgaria and abroad. Among the private clients are also the companies Agro Max Invest EOOD-Razgrad, Alimko OOD, Alltech Bulgaria, Bulgarcontrola AD, Bulfrukt OOD-Kostenets, Victoria Nuts EOOD, Danone, Eliaz OOD, Confectionery-Varna, Zaharni Zavodi-Gorna Oryahovitsa, Kronos OOD, Candy, Bulgaria, Laktina, Kodap Bulgaria, LB Bulgaricum, Mlin 97 AD-Razgrad, Maritsa Olio-Pazardzhik, Dairy Products Trakia EOOD-Haskovo, Natstim OOD, Nilana OOD, Tandem, Si Commercial 7 EOOD-Samokov,
Documents, forms, forms
Health Declaration Policy Statement
Declaration for the services of IC "Health"
Prices of services:
Tariff (according to Appendix № 1 to Art. 29a); Price list (approved by NCPHA)
Information regarding COVID-19
Contacts:
Diana Hristakieva - Central Reception
phone +3592 8056 398 ; +3592 8056 305 ;
email: zdrave@ncpha.government.bg
Prof. Tsveta Georgieva - Head of ZDRAVE Testing Center
phone +3592 8056 239 ; 0884 642 433
email: tzv.georgieva@ncpha.government.bg